Born and raised in Southern California, Nic began his professional career in the classical music world — but quickly fell in love with theatre. He studied architecture at Columbia University and continued his vocal training in a joint program with Manhattan School of Music. After two years in New York City that included two appearances in the famed Varsity Show and starring in The Rocky Horror Show off-Broadway, Nic decided to change course: he applied to transfer behind his parents' backs — a move he does not recommend to his students – and was accepted to the Acting/Musical Theatre training program at Carnegie Mellon University.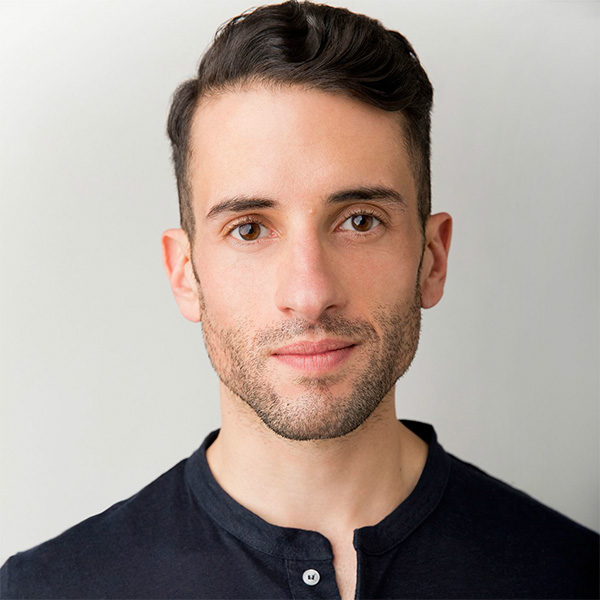 During his four years at CMU, Nic appeared in countless readings and workshops, mainstage musicals and black box plays. He directed and devised several pieces for Playground, a festival of student-produced work. During his senior year, he traveled to Russia to study Stanislavski, Chekhov and physical theatre at the famed Moscow Art Theatre School. He graduated with College and University Honors.
Most recently, Nic directed The Singing Telegram, his first short film, and was an associate producer of Billy Porter's directorial debut for Orion Pictures. He has served as an associate director both on Broadway (The Lightning Thief) and off (The Life). As a performer, Nic appeared off-Broadway in the Drama Desk-nominated revival of Pageant, Signs of Life and The Boys Upstairs. He has twice performed the regional premiere of Jon Tolins' one-man show Buyer & Cellar, a show which he re-imagined and directed as a livestream that reached over one hundred thousand viewers. He was a member of the BMI Writer's Workshop and co-authored So You Wanna Be a Superstar? (Running Press, 2012), a how-to-audition guide for aspiring performers. 
Nic currently has several projects in development across different media.
"Nic has an eye for specificity and a kind heart. I would recommend Nic to anyone."